43 n. Delaware Drive was the Wilson Brothers foundry back in the day. Located at the base of College Hill on a bluff above the Delaware River, the family lived in the properties across the street and would work here to produce metal grinding cranks among other forged tools.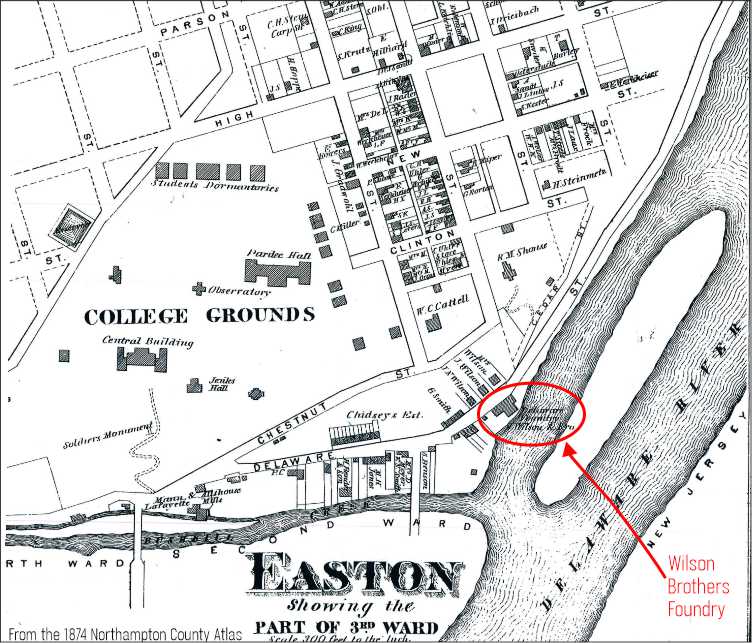 The owner has converted this property into modern condos and top floor unit #3 is available for sale for $369,000. Similar to the adaptive re-use Easton Granary Condos, this industrial era building features many original architectural highlights and is now transformed into an open-concept modern residence. 
Many Lehigh Valley developers focus only on 'luxury rentals' but this project has evolved into condo ownership. It's quite a process to go through, but now the unit can be purchased fee simple, once the assessment takes place.
The balcony here gives you an unparalelled view of the Delaware and into NJ. Owners have collected some of the metal crank grinders that were forged here, and will incorporate them into the common spaces. There are also plans for landscaped courtyard gardens and a fire pit.
Condo owner can BYOC (canoe, or kayak, or paddleboard!) and pop down the natural boat launch for a float. This condo was just listed for sale with Free Bridge Realty: mls #695611 Riverside Ironworks condo for sale.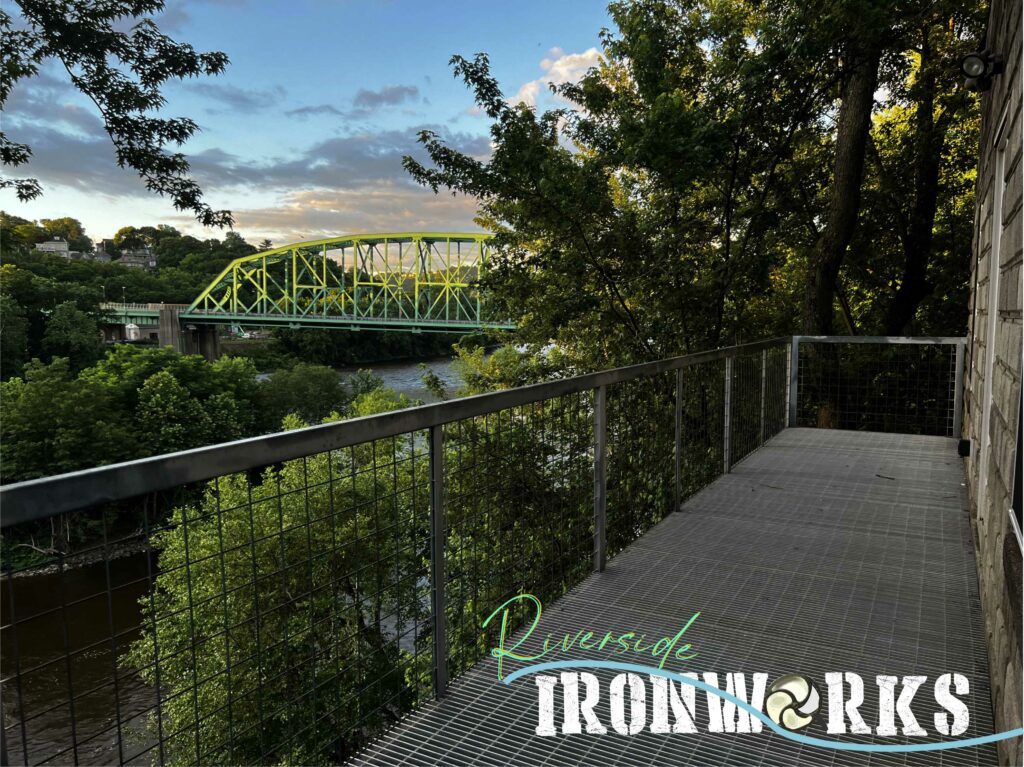 This unique compound features natural beauty and in warmer months is filled with birdsong, riverlife including beavers ducks and an occasional eagle fly-by. Industrial chic vibe, brings the best of all worlds together here. Location is super close to NJ / commuting routes, but once you pop thru the tunnel to the courtyard you feel transported and at peace.
Special thanks, to Howard McGinn for the property research at Northampton County Historical & Geneological Society!