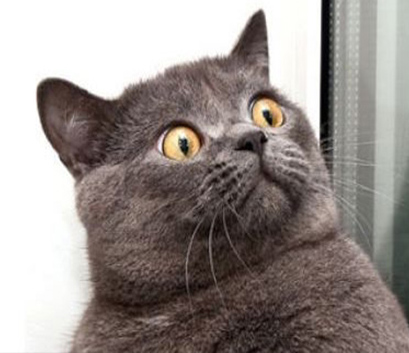 by Ellen Shaughnessy, Broker of Free Bridge Realty, llc
There is a lot of information out there about the home purchase process, and it can be downright overwhelming.
What first!? You should have enough household income, and know your credit. If your score is below 620, there are probably a few key issues to tackle to get you on your path to owning a home. 
Owning a home means more responsibility – you should have a buffer in case of an unwelcome new furnace or plumbing 'surprise', or if the roof might need to be replaced soon; if there is a lawn you might need to now embrace the art of mowing.
Once you decide that you are ready and committed to home-ownership, some local lenders that we work with would be willing to have a look at your credit report details, and help you pinpoint which items to focus on fixing, in order to make the best impact on your score.
Watch out for some of the 'services' that charge you to fix credit – if you are going to pay someone to help, you should research them and vet to make sure that they will actually do that. Most local lenders would be willing to at least highlight what you need to do with a look at your credit report, without monthly charges.
PITI = your monthly mortgage/basic home ownership expense.

For housing in general, the basic rule-of-thumb in order to live comfortably is that monthly housing expense should not be more than 1/3 of the household income. PITI is the acronym that lenders use when we are talking about a mortgage (vs. just a rent). Your monthly payments for PITI (mortgage Principal, mortgage Interest, Taxes, homeowners' and any mortgage Insurance) should be 1/3 or less of the monthly household income – this is a simple explanation which gets more complicated when there is monthly rotating debt such as car payments or credit card debt but let's keep it simple for this example.
Let's use MaryEllen Cox's listing here as an example: 2424 Birch St. in Wilson Boro. The home was priced at $133,900 and the annual taxes are $3,080.80. This 3 bedroom home features *parking* which is a nice bonus in this spot, and updated kitchen plus lovely hardwood floors. With an FHA loan, if you qualify – you could put as little as 3.5% 'down' or $4,687.
Because the down-money is less than 20%, buyer will need to pay mortgage insurance – the lender is taking on more risk, with less money down. So in this case that monthly fee will be at around $90/month. We will put that in, with our homeowners' insurance on the monthly PITI. Let's assume you qualify for an interest rate of 6% here.
With a downpayment of 3.5% = $4,687 for an FHA loan, and given these assumptions – monthy PITI here at 2424 Birch looks like approx. $1,083/month.
Monthly PITI = Principal + Interest (mortgage) $636 + $257 Taxes + $100 homeowners' Insurance + $90 PMI
If you put more money down (10% or 20%) this monthly PITI number can go down significantly. At 20% or better for down payment, then you do not have to pay the lender any extra 'Mortgage Insurance'.
10% down = $13,390.
Then PITI looks more like $1000/month! $593 + $257+ $100 + $50
20% down = $26,780.
Then PITI looks more like $884/month. $527 + $257 + $100
Build EQUITY.
When you hang onto a property for a few years and enjoy living there and maintain it… an extra benefit might be that with the equity you build here in any improvements or just sheer value added by its location and demand, you could actually make some money once you sell it. The American Dream is a good way for families to start building wealth.
If buying a home is not in the stars for you right now, do not give up. You can still form a timeline and make a plan. If nothing else, you might learn how to fix your credit. If you are dedicated to someday owning a house, improving your credit is a great place to start. Many people do not realize how much credit affects their lives. Bad credit has many consequences; high-interest car loans and credit cards, difficulty in qualifying for a mortgage… but once you know what to focus on and if you have the drive and dedication, you might very well be able to own your own home.
If you have questions about getting on the path to home-ownership, or want our free guide on how to get started on your path to owning a home give us a ring 610.252.2552 or send us an email.
If you are ready to chat with a residential lender about possibilities, here is Jarrett Beier:   http://www.uhm.com/jbeier
This blog is sponsored by Free Bridge Realty
, llc. www.FreeBridgeRealty.com 120 Northampton St.  historic Easton PA 18042.


All information herein has not been verified and is not guaranteed.